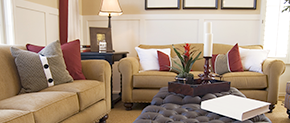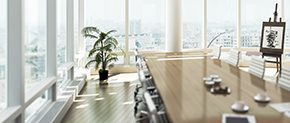 What is a flat rate rent?
HUD and RD/USDA both have 'flat rate' rents or 'note rate' rents. These are the maximum amounts that are charged per apaprtment and differ per apartment size and can change yearly. Rents are generally based on income, but when a family makes a higher* income then it may be more affordable to chose to have a flat rate rent instead of an income based income. These income limits are set for the county and determined by HUD. They can be seen on the HUD website by clicking HERE.
Neodesha Housing Authority current flat rate rent/note rate rents are shown below.
HUD Maximum Flat Rate that could be charged
1 Bedroom $298.00
2 Bedroom $386.00
3 Bedroom $583.00
RD/USDA
1 Bedroom $480.00(Note Rate Rent)
HUD apartments have income limits. This means a family that makes over the amounts shown below would be considered over income and inelegible for housing. These limits apply to initial occupancy only. Once an applicant becomes a tenant, the family would be able to make more than the income limits allow with out risk of becoming over income and losing elegibilty.
Persons Living at the Address Maximum Gross Monthly Income
1 $2,870
2 $3,283
3 $3,691
4 $4,100
5 $4,429
6 $4,758
7 $5,087
8 Neodesha Housing Authority can only allow a maximum of 7 persons.
These income limits are updated in or around April of each fiscal year.
What are the income limits?